Cary Catalano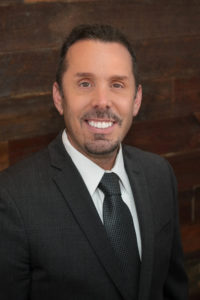 Cary started CF&A in the fall of 2003. With a strong focus on building lasting, successful relationships with his clients, he has grown the firm from a two-person operation with a couple of clients to a team of public relations and marketing professionals serving numerous clients of all industries throughout the Valley and California.
He has more than 18 years of experience in public and government relations, crisis communications, fundraising, event production and management. Prior to starting his own firm, Cary was the Chief Operating Officer of Community Food Bank where he worked in conjunction with the CEO to stabilize the operations of the organization and to nearly double its emergency food distribution. He has earned numerous awards and recognitions such as being honored as one of the top 100 alumni at Fresno City College, and J.U. BERRY AWARD for his outstanding work in our community.
Throughout his successful career, Cary has always found time to give back to his community. With a keen ability to use his skills to make a difference, his passion for government relations has garnered him recognition for his hard work throughout the community.
As a local native who has lived in Fresno County his entire life, Cary has a passion and dedication to his community that far exceeds the expectations of most. He graduated from Clovis West High School, becoming class president at Fresno City College, earned his BA in Public Administration from California State University, Fresno, and later graduated from Leadership Fresno. Cary serves as a Commissioner on the City of Fresno Planning Commission and is an active member on the Mayor's Community Advisory Board. Cary's commitment to providing working families with quality housing was demonstrated during his tenure as an immediate past Commissioner on the Fresno Housing Authority Board of Commissioners and through his endless fundraising efforts for Habitat for Humanity Fresno County. He also served on the corporate board of directors for Girl Scouts of Central California South where he was president for three years.